Site updated 9/17/14

RIP Paramedic Bundy Chanock 10/13/12 & Robin Williams 8/11/14

STARLITE MEDICAL STAFF LTD (Est.1997)
Thanks for visiting! We hope to see you again, check back later for more updates and photos...All past assignments are listed on the News/Blog page If you need more information go to the 'FAQ' of this website. Remember..... our imagination keeps the ideas going!



Currently in production;
Upcoming events

Last Pictures
New York, N.Y
9/25/14

PEPCOM
NYC
9/29/14

| | | |
| --- | --- | --- |
| | | |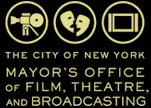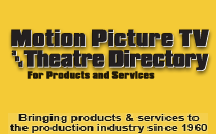 I have been getting a lot of e-mails AND PHONE CALLS regarding people injured at 'OPEN CASTING CALLS/ LOCATION FILM SHOTS/BROADWAY SHOWS/IN HOUSE STUDIO/CONCERTS ETC...' some of the PRODUCTION COMPANIES have cut back on medical personnel due to the economy.
Be advised I am not going to 'POST' every injury/death that happens at these events
(Check ' INJURIES' section at the top of the page for a list that made the papers recently)
BUT as you know they do happen, that's why we are here. Past events include MTV's JACKASS/& DAVID BLAINE so you know we are good for those LIVE events.
*Something to think about the NEXT time you see people getting injured at an event, and YOUR on the production team.
*Did you know your insurance rates drop for having certified & insured medical personnel on site?

**Starlite Medical Staff has a 3 million dollar liability policy
with;

**American Casualty Company of Reading,Pennsylvania
333 S. Wabash Ave,Chicago, Illinois 60604
Policy # 0588019279
Expiration; 10/15/14







**We are on 17 years of servicing the Movie/TV industry, not to much has changed since our first assignment (HARD ROCK LIVE) people STILL get hurt unexpectedly and when that happens...we are there to treat the patients with respect and confidentiality as you would expect.
The cast and crew members of 'Starlite'
wish you all a very prosperous year 2014, and hope to work with your production team soon.

***Starlite Medical Staff LTD has associates nationwide****


OUR NATIONALLY CERTIFIED MEDICS & EMT'S

AND PADI CERTIFIED RESCUE DIVERS


THE STAFF ALSO CARRY THE
PHILLIPS 'HEART START' DEFIBRILLATOR


******REMEMBER WITHOUT YOU... THERE WOULD BE NO STARS******